Visual tire and rim size comparison
This calculator will help you to visualize the changes in key tire and rim parameters
How to use the sliders?
Slide the sliders horizontally or enter the exact number by hand to see how the demo image changes. With this tool you may easily preview the current setup against the one that you are planning to use. You can easily see the effect that each parameter has on the wheel in the picture.
Where can I find the PCD parameters for my vehicle?
There is a list of PCD and other key parameters for each vehicle on our site, just follow the link to our fitment guide database.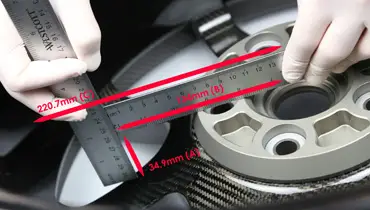 Wheel fitment guide for all car models by brand and year. Find rim sizes PCD bolt patterns and other details.